OngakuSociety is proud to have been part of J-taste at the Shang: Nihongo Fiesta 2008 an event proudly presented by the Japan Foundation Manila.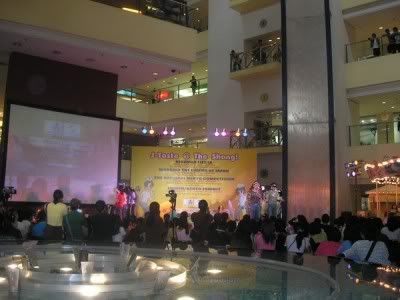 OngakuSociety would also like to thank 3 musicians who represented OngakuSociety and rocked the second day of the event with their performance of Mayumi Itsuwa's "Koibito Yo" and Paul Gilbert's "Mount Fuji Christmas":


Mike from Do'Ahou, Kr from Himitsu Heiki and Kaz from Neotaku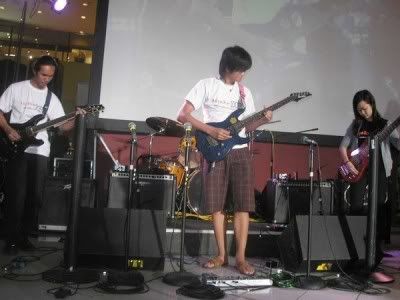 Tres Amigos in action
The event would not be complete with some pimping love from OngakuSociety: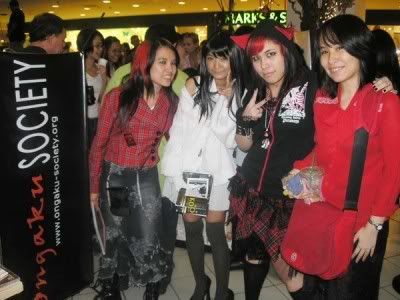 The ladies of OngakuSociety manning the booth
Posing with Ms. Mari Miyazawa, the guest of honor for the Bento Competition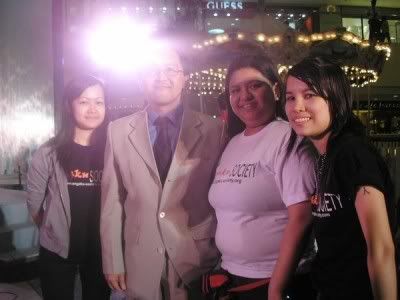 With Mr. Ben Suzuki of the Japan Foundation Manila
We would also like to thank everyone who dropped by the event to give their love and support to the Tres Amigos and OngakuSociety.
Mike, Kr and Kaz: You guys rocked!! :) Thanks thanks and more thanks!
Until the next event! Thanks again from OngakuSociety!
*All photos courtesy of Hazel/ h_matsumoto
*For more photos and videos please visit the OS Multiply Page
Mood: accomplished
Music: Paul GIlbert ~ Mt. Fuji Christmas